Back in February we did a tot school unit on the letter C. Yep, I said February. I'd say I have a lot of catching up to do, except that we've only worked a little on letter D, so there isn't really any catch up other than just posting about the letter C.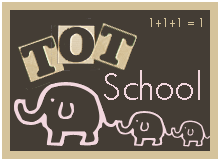 I'm using
Carissa's Tot School printables
. Meredith really wanted to use the dot markers to trace the letters and connect the
c
ats.
Color matching...
She showed no interest in the printables about other pets, but instead chose to work our animal puzzle.
On another day she was interested in the pet pictures...as long as she could glue them to a piece of paper. So we did. ;)
Cat puzzle...
I tried the counting/number exercise again, but she was more interested in playing with the magnets. So we did.
Cats preschool pack
(also from 1+1+1=1).
She and Mackenzie also colored the verse craft from
Raising Rock Stars Preschool
.
We also talked a lot about circles. I found this
wonderful blog
that had a lot of great printables!
Matching circle shapes.
Our miscellaneous activities included stringing beads on a pipe cleaner...
...and sorting our counting bears.
I had planned to do a lot more with this unit, but life happened and we never got back to it. When we finally got back to doing school the other day, it was just easier to start a new unit. I can already tell school is going to be better these next few weeks, because in the last couple of weeks, Meredith has started to grasp 1:1 correspondence in counting and her coloring skills are improving (as well as her interest). Maybe this next time around, she'll actually do a counting activity with me! ;)